Since its inception in 1991, Sperry West has become the industry's leading manufacturer of covert video surveillance cameras and kits. Our video products are used in some of today's most recognized facilities.
Excelling in quality and workmanship is the highest priority for all our employees as is  the friendly and helpful people you will encounter here.
We are a Service-Disabled Veteran Owned Small Business.
Sperry West  makes a serious effort to be a really good U.S. and world citizen.
For over thirty years, we have supported military associations and charities. Our C.E.O. has Chaired the Executive Committee of Operation Home Front in San Diego. He has served on committees of the Navy League and the Military Affairs Committee of the Chamber of Commerce (San Diego). He has been President of a Rotary club, which supports both military other charitable endeavors world wide.
We participate in many programs to help reduce our paper and electric use, such as working with San Diego Gas & Electric to reduce our energy use.
In addition:
We continue to use paper only when essential.
We re-cycle all material that we can including paper, metal, glass, plastic and electronic waste.
We re-use boxes and packing material whenever possible.
A few of our people often work from home, which reduces the use of fuel, etc.
We have installed low water usage sinks and toilets.
We only use air conditioning when necessary and then keep the temperature set to 74 or 75.
We converted our facility to low wattage LED lights.
We believe that our customers are number one. But talk is cheap, so we back up our promise with a Lifetime Camera Warranty that is unmatched in the security products industry. We are so confident in the quality and workmanship of our cameras that all  covert video cameras come with a Lifetime Camera Warranty, and Video Commander Surveillance kits come with a Lifetime Camera Warranty including parts and labor.
Every piece of equipment that leaves the Sperry West manufacturing facility is thoroughly examined with a comprehensive check list of performance standards. A complete check list of tests performed on the equipment is included with each shipment when it is delivered to the customer. However, in the unusual circumstance that a part is delivered in a defective state or fails to operate as indicated, we will  replace the faulty equipment upon notification. Please refer to our Customer Support page for shipping and packaging instructions for returns.
We want our customers to be completely satisfied with every Sperry West product they purchase. If for any reason you or your customer's are not completely satisfied, contact us immediately for fast, friendly and professional service.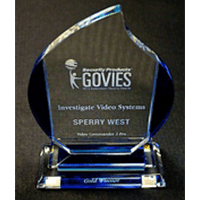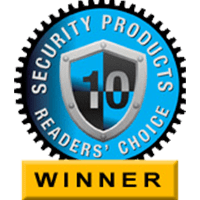 Security Product:
Readers' Choice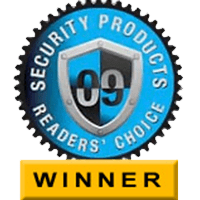 Security Product:
Readers' Choice
Our Founder and CEO Barry Levine is the acknowledged leader, who guided his company to make the first ever covert surveillance kits and many specialized cameras. He has been the President of ASIS chapters at two locations and served on the National ASIS show committee.  
He served on the Board Of Directors of the New York City  and the Long Island Police Reserve Association. He has been an active member of IAHSS as well as other security industry groups.  
As a U.S. Air Force Veteran, Mr. Levine continues to support our military and in particular, young enlisted and their families. He has been a President of a Rotary Club, which primarily supports Marines & Navy personnel in San Diego. He has been the Chair of the San Diego executive board of Operation Homefront.  He has been a Vice President in the San Diego Navy League.  He served on the board of the Coronado Speed Festival, classic car races on an active Navy Base which financially support Moral & Welfare.  Mr. Levine also was responsible for assisting in modernizing and improving the results of Navy Recruiting, while serving on the Recruiting Advisory committee for the Navy.
Thank you for discovering our latest video surveillance products. Why use Sperry West cameras? Perhaps for the Lifetime Camera Warranty, the truly superior picture clarity, their reliability, or just the overall price/value ratio. Our cameras and other Sperry West products are used by the U.S. military, many U.S. government facilities, industries and facilities world-wide. Like you, we care about real quality and service. Your customers will appreciate the Sperry difference when they see the results that you achieve. Please call or e-mail us with any technical questions. We want to help you to achieve success with our products. Spyder cameras and Video Kits® Commander are available at top distributors throughout the U.S. and Canada and other countries. Thank you for choosing Sperry West.
Sincerely,
Barry Levine
Founder and CEO
Agencies that Rely on Our Products